Featured Building of the Month!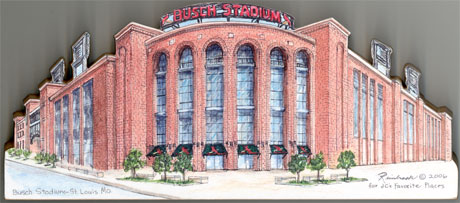 New Busch Stadium
This month's featured building is the new St. Louis Busch Stadium! To help celebrate the opening of the new stadium we've crafted a collectible building that captures the excitement and awe of the new Busch Stadium, home of the St. Louis Cardinals.
This building and other buildings can be found in the St. Louis Downtown area.